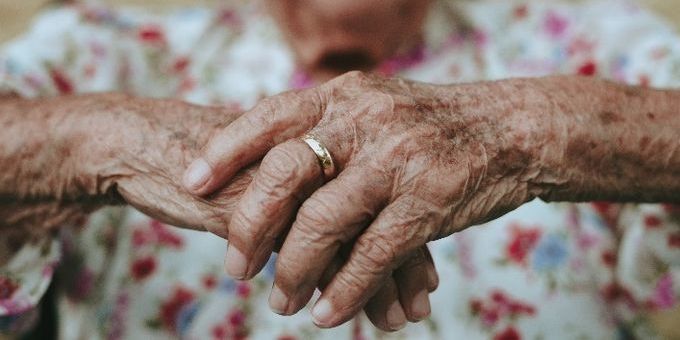 My friendship with Beverly began quite by accident. As a matter of fact, the former Executive Director of Befrienders referred to it as a "happy accident." I, however, know that it was not an accident at all – it was meant to be.
It was July of 2011 and Bev had a college age Befriender. I was asked to befriend Beverly while her friend was on summer break. I gladly accepted. I had a lot of time on my hands since my husband and I had moved to Bozeman. He had accepted a job that required a long commute and long hours. It was a big adjustment for us in addition to the big move we had made from Texas.
Beverly and I were introduced to each other and quickly became friends. The truth is, we became much more; we became family. My family was in Colorado and Bev's family was also out of town. I was working a part-time job, but anytime my husband was working, I would head right over to Bev's.
I love to cook, and noticed that as a single person, Bev had a lot of microwaveable food in her freezer. Nothing made me happier than cooking for Bev in her kitchen. She would sit and watch me and we would just talk. Sometimes I brought pots, pans, bowls or anything else I would need to make our meal. She would meet me at the door and would fondly refer to me as "meals on wheels". We really enjoyed each other's company.
Beverly and I were Befrienders for two years. She was so very special to me. Anytime I traveled, she would want to know when we were leaving and when we were coming back. She would mark it on the calendar. I always sent her postcards from wherever we traveled. I quickly introduced her to my husband and friends and whenever we had a special occasion in our family, Bev would be included. She was part of our family.
Beverly had Parkinsons Disease and had some physical limitations. She walked with the aid of a walker, but still had her independence, her driver's license, and a great sense of humor. Bev had been involved with several different groups and still got together with many of the ladies. She also hosted her Bible study group. When it was too difficult for her to go to them, they came to her. Beverly had a special way about her and was loved by so many.
I originally joined Befrienders to be a blessing to someone else. It turned out that Bev was a bigger blessing to me. I was so thankful for the time I had with Bev. As it turned out, my husband and I made the decision to move back to Colorado to be with family. It was so difficult to leave Bev, but we remained friends and I called her weekly and kept her up to date on what we were doing.
Sadly, Beverly passed away in July of 2014. She always said she was a "lucky duck" to have us. The truth is, we were the lucky ones to have known and loved her. She may be gone, but I will never forget my friend.
-Sheree, Befrienders Volunteer