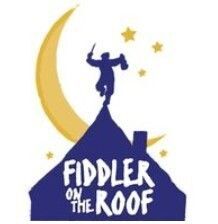 The Ellen Theatre has once again generously offered seats to Befrienders participants. Please RSVP with Befrienders for tickets.
Set in 1905 Anatevka, Russia, and based on the stories of Sholom Aleichem, Fiddler on the Roof is the story of an everyday man who both embraces and challenges revered traditions as his three daughters grow up and fall in love.
Montana TheatreWorks, once again assembles a first-rate cast and outstanding live orchestra, bringing to life such timeless songs as Sunrise, Sunset; Tradition; Matchmaker; and the classic If I Were a Rich Man.
Fiddler on the Roof captures the essential human longings for love, community, success, freedom, and family, and touches us all. It is no wonder that the original 1964 production became the longest-running Broadway musical in history, a title it maintained for ten years.