Befrienders Community BBQ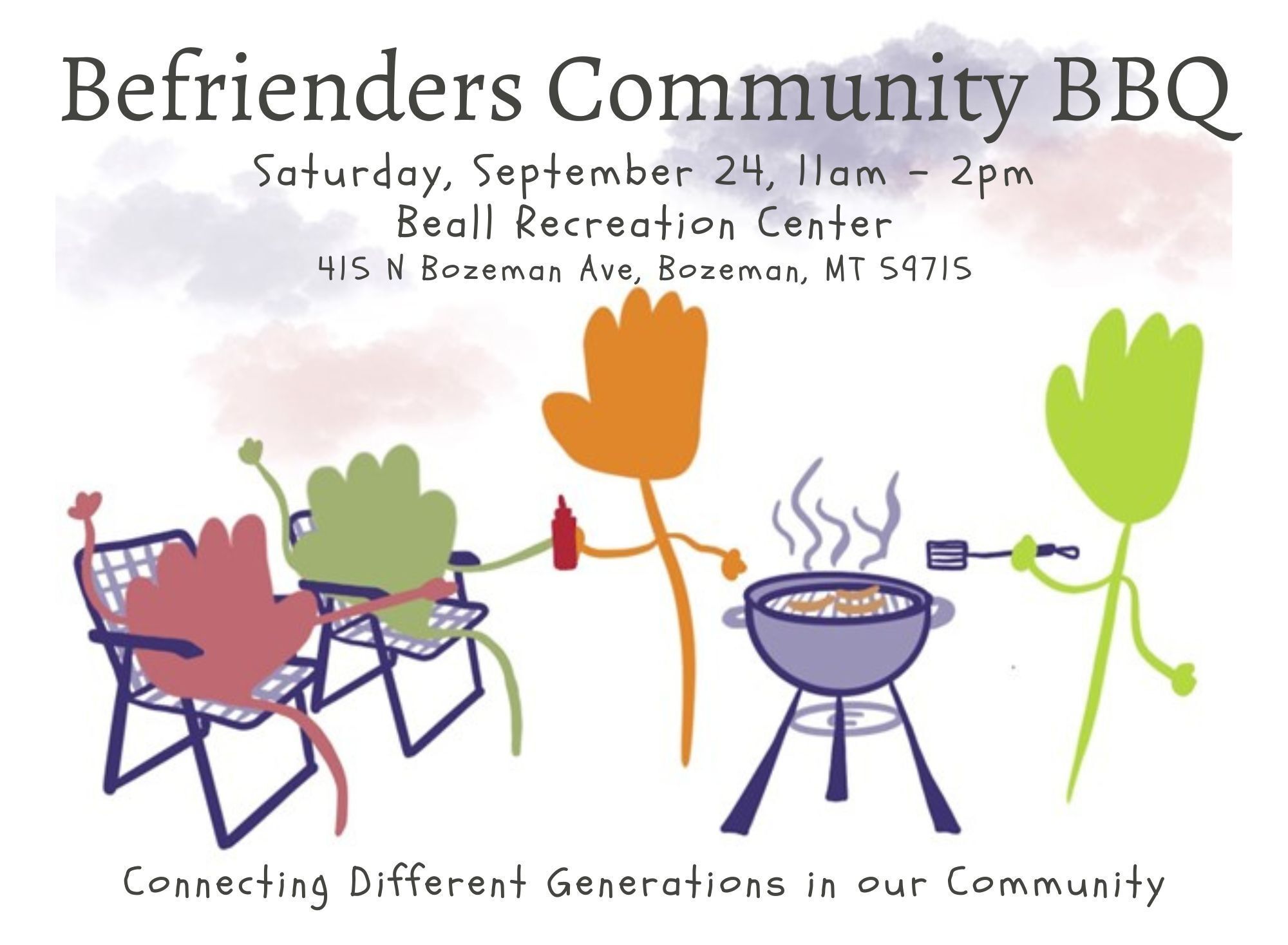 Connecting Different Generations in our Community
Come eat and share a conversation or story with someone from a different generation.
This is a 'Pay-What-You-Can' BBQ with all proceeds going to Befrienders.
Befrienders provides companionship, support, and advocacy for the senior population throughout the Gallatin Valley.
Please RSVP.
Call or Text 406-522-8169, or email info@befriendersbozeman.org, or click on this event registration form.